Christ the Redeemer Supporting Companies Program
Beloved even before it was known, the Monument to Christ the Redeemer must always meet the immense expectations of its visitors. And as we have already reached 3 million annual visitors from all over the world, our challenge is to offer the best structure and attractions that make this experience always unforgettable.
Aiming at the satisfaction of people, from all parts of the world, who go to the top of Corcovado, in 2013 the Program Supporting Christ the Redeemer started, through which institutions have the opportunity to support the Monument, promoting its restoration and maintenance, and, mainly, the social works served by the Cristo Redentor Sanctuary.
All innovations and improvements for the visitor are the result of this Program. All this to get you closer to Christ the Redeemer!
Seal of supporting company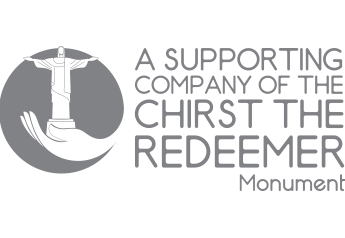 ---

Be a supporting company